Hey there! Because this is the only Florida show of this tour, I hope I'll be forgiven if the location is slightly afield for some of you...
For those of you unfamiliar with Voltaire's music, he is the top gothic-comic-folk-filk-geek-scifi-vampire singer in the world today, and in support of his fifth album, he is playing Gainesville (for the first time) with his Dancing Ferret Discs labelmates Ego Likeness.
Voltaire is also a renowned comic book artist and author, known for his animations on MTV and the the SciFi Network.
Also, he is completely awesome. I hope to see you there.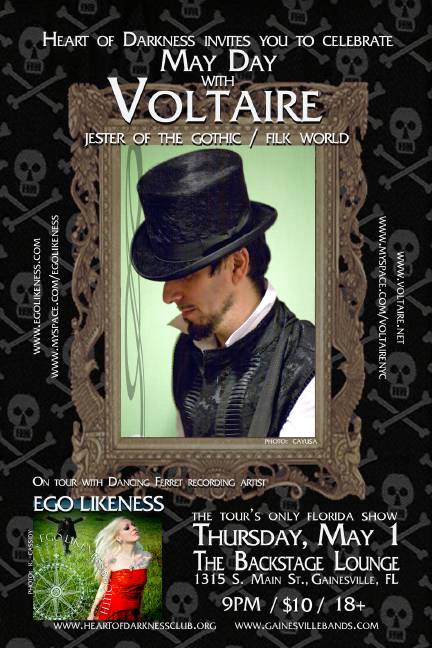 Pre-show tickets available now!